Our Intention
Join us on our travels to remote places with starlit skies and awe inspiring views where wild swimming, hiking and quiet contemplation go hand in hand with homegrown vegetarian food, massage and immersion in Yoga. We invite you to become part of our community, to unplug, unwind and reconnect with nature.
Yoga & Meditation
Iyengar yoga
The Iyengar yoga method is internationally respected for its sophisticated understanding of asana. It develops strength, flexibility and endurance. You will learn precision and subtlety in your asana and pranayama practice. The method of teaching on our retreats is progressive and methodical. The postures are taught with adjustments and hands on assistance to meet the individual needs of each student.
restorative yoga
Hailing from the Iyengar lineage, restorative asanas are chosen for their therapeutic and calming effect on the nervous system. Classes will hold the space for relaxation and utilise props to fully support the body in each pose. Restorative postures work to unwind deep held tensions in the muscles and fascia. Precise stretches alongside supported poses encourage the body to release habitual holding patterns and drop deeper into stillness.
vinyasa yoga
Ashtanga vinyasa is an ancient philosophy and practical system for physical development and spiritual well-being. The vinyasa practice builds flexibility, strength, and balance. It releives stiffness and sluggishness, cleansing the body and relaxing the mind. This dynamic style is a creative mix of flowing sequences and challenging postures, harmonising breath and movement to bring grace and freedom to the body.
meditation
A short guided meditation practice is offered daily in the morning. Based on simple mindfulness practices, meditations include seated meditation, Yoga Nidra (conscious body scanning) and silent mindful walks.
If we sit with an increasing stillness of the body, and tune our minds to the sky or to the ocean or to the myriad stars at night, or any other indicators of vastness, the mind gradually stills and the heart is filled with quiet joy.
Sage Patanjali
Lucy Joslin
Lucy has been studying Iyengar yoga since 1999, qualifying as an Introductory Level 2 Iyengar Yoga teacher in 2006 and has been teaching classes ever since. Lucy has studied in India with the Iyengars at the Ramamani Institute as well as attending courses with senior Indian yoga teachers both in the UK and abroad. Classes are challenging without being intimidating or overwhelming, detailed and precise, with a great deal of hands on adjustments.
Rowan Ikasaya
Rowan first experienced Yoga whilst training as a contemporary dancer and began a daily Ashtanga vinyasa practice in 2001. She took her teacher training in India in 2003 and has been teaching in various settings in the UK for over ten years. Classes are fluid and creatively sequenced aiming to find the alignment, breath and energetic quality in each asana. Further training in restorative yoga, Thai Massage and living anatomy have developed a therapeutic element to Rowan's teaching.
Hiking & Walking
Fresh air, exercise and wild nature are integral to our retreat experience. Gentle walks and silent meditations are interwoven with longer, more challenging mountain treks. Our local guides offer a wealth of knowledge and a unique perspective on the natural surroundings, leading us along ancient roman roads, to mountain top monasteries and remote lakes and rivers. The breath taking beauty of the wilderness will leave you feeling refreshed, rejuvenated and more alive.
I felt my lungs inflate with the onrush of scenery-air, mountains, trees, people. I thought, This is what it is to be happy.
Sylvia Plath
Venues & Accommodation
At the heart of our retreats is the intention of reconnecting you to nature. We hand pick accommodation in wild and unspoilt environments, seeking out partners who share our commitment to tread lightly on the earth. From riverside glamping, solar powered tree top houses and eco barns to yoga shalas and outdoor platforms with spectacular views, our retreats offer a unique opportunity to immerse yourself in the natural world.
Food & Drink
Wherever possible homegrown, organic, vegetarian food provides the nourishment on our retreats. All meals are nutritionally balanced and influenced by regional flavours and ingredients. The venues we work with often have a farming element, meaning that much of the produce is freshly picked and in season.
We do our best to cater for allergies and dietary requirements and all retreats are alcohol free, which supports our intention for you to return home feeling strong, healthy and vibrant.
Relaxation & Massage
Time to unwind and fully relax is an important part of the retreat experience. There is plenty of opportunity to read in the sunshine, recline in the shade or go for a swim. Our previous retreats have featured authentic hammam spa treatments, horse riding, wild swimming and the option to book a Thai Yoga or Deep Tissue Massage.
Thai Massage
Thai Massage is a unique and powerful therapy based on acupressure, joint manipulation and gentle assisted yoga stretches. Using bodyweight and a steady and meditative rhythm, Thai massage allows complete release of tension and re-balancing of all the connecting muscular and energetic systems in the body.
Deep tissue massage
Deep tissue massage uses firm pressure and slow strokes to reach deeper layers of muscle and fascia (the connective tissue surrounding muscles). It can reduce chronic pain and contracted areas, assisting in the undoing of knots and muscle adhesions leaving you feeling fully relaxed.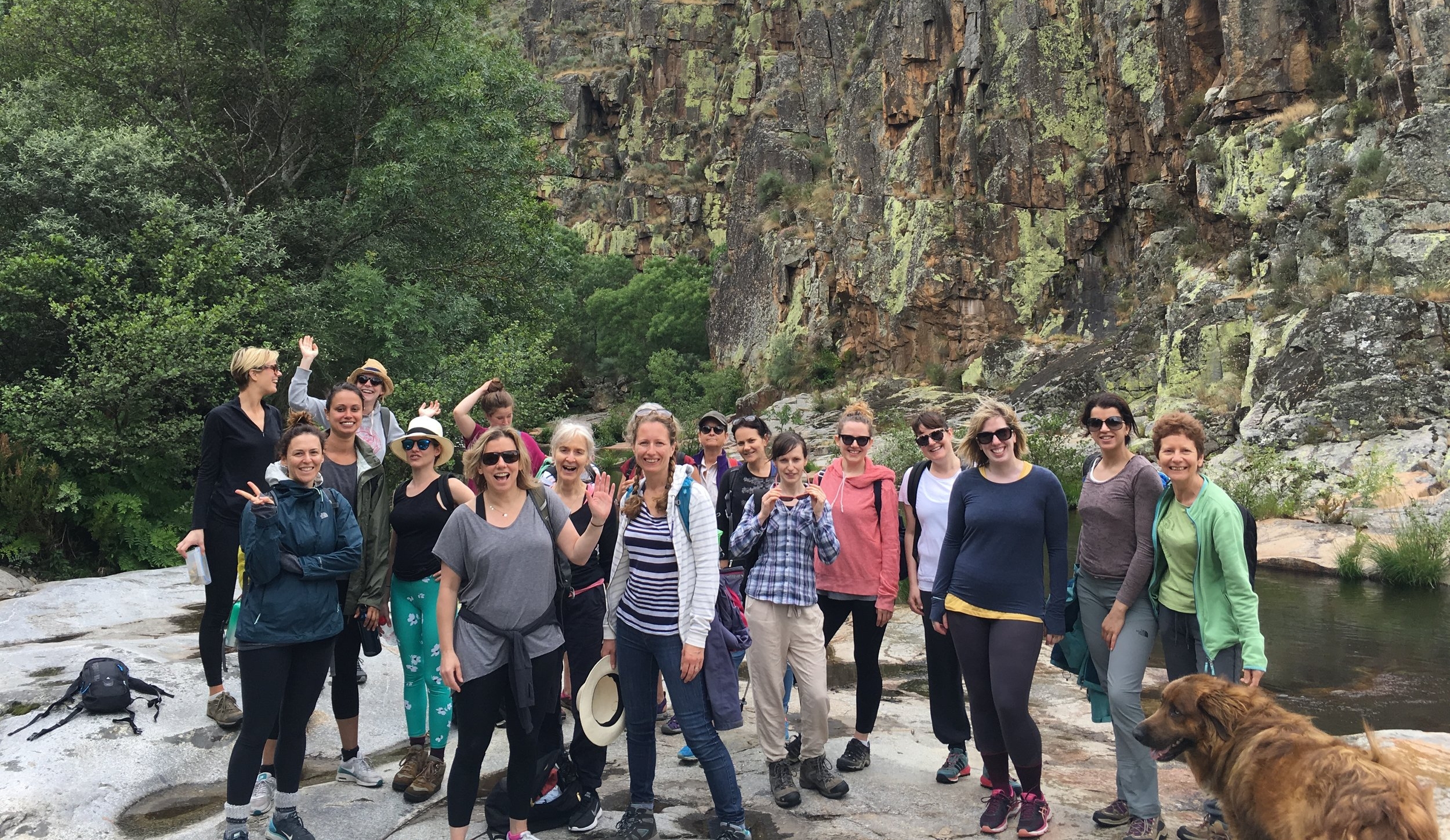 We have found that living in community, eating, exploring and practicing together is a powerful antidote to modern life and part of the true pleasure of being on retreat.